Hop on over to my friend
Ms. Smith
and join her giveaway! She is giving away a $15 giftcard. Who wouldn't want that? I know I do!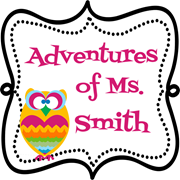 Thanks for all of your fabulous entries! I can't wait for our first Feature Teacher next Friday!
It is not too late to submit your entry.
Tomorrow is Friday, leave me a comment below and tell me what you favorite moment with your kiddos was this week.
Mine would have to be when my 9th grade girls Bible class broke out in song singing
"What Makes you Beautiful". We were discussing what a Biblical Marriage looks like compared to what the world says "love" is. We used song lyrics to help make our point. They are studying the Old Testament "Song of Solomon"
Happy Weekend!
Leave your Comment Below!